The right piece of rug can make a difference when you are looking to tie your dining room together. It anchors your space, looks fashionable and adds charm to your room. But choosing a perfect dining room rug that is both stylish and functional is no easy feat. Pick a rug that is too small; it will trip up the chairs and make your room look empty. Go for a fluffy rug; it will trap dirt and crumbs from the dining table.
Furthermore, a dining room is a place where you serve food. People move in or around this space a lot. Thus, you need to have some planning, time, and consideration to pick the right option for your dining room. Read on our guide to know how to choose a perfect stylish dining room rug.
Pick The Right Size
When it comes to choosing a rug, size is the first thing to keep in mind. A rug is placed in the center of a dining room. Remember that the guests will pull the chairs out. So, the rug you choose should be large enough to fit beneath the dining area, allowing a decent border surrounding the table. Also, make sure that there is enough space when anyone pulls the chair out.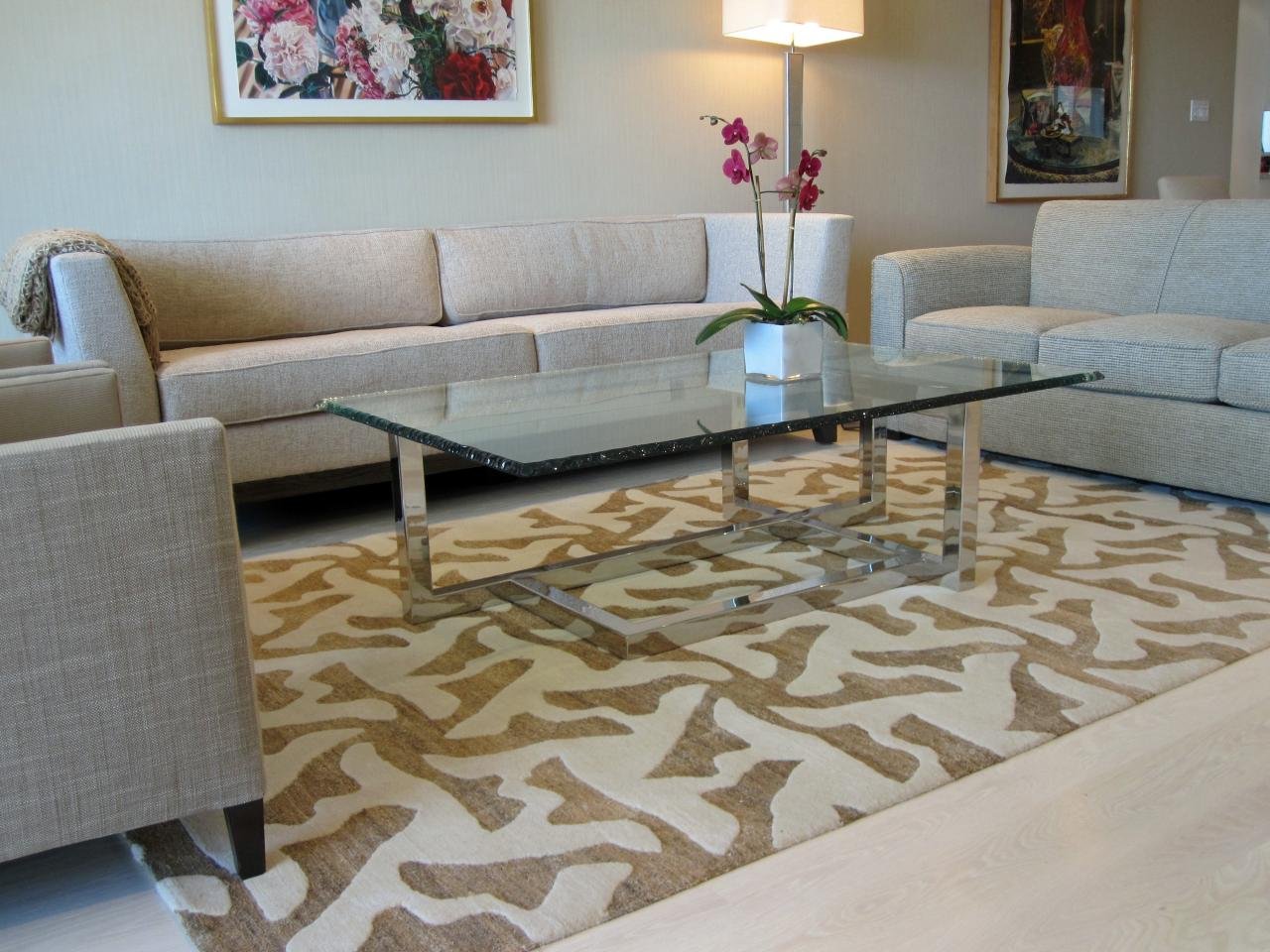 A Bonus Tip – Buy a rug that is 25-30 inches larger than the dining table. A rug that covers the entire floor doesn't will make your room look busy. So, aim to leave space around the room edges (a border of around 6-18 inches) to give your room the warmth of rug.
Consider The Construction Of The Rug
When it comes to decorating your dining room, keep practicalities in mind. For this, you need to give some thought to the rug's construction. A flat weave style rug made of natural fibers is the great option. Natural fibers, like wool are easy to clean than synthetic fibers. Looking for rugs with durable stuff? Read out the Ruggable review and pick the one you like.
The Shape Of The Rug
Another thing to consider while choosing a dining room rug is shape of the rug. Furniture is the central piece of attraction in a dining room. So, you want to choose a piece of decor that accentuates the central points of furniture.
While there is no right or wrong way to choose a rug of the right size, there are some considerations for choosing the right interior style. One is to match the shape of the rug to the table. For example, if you have a round table, choose a round rug.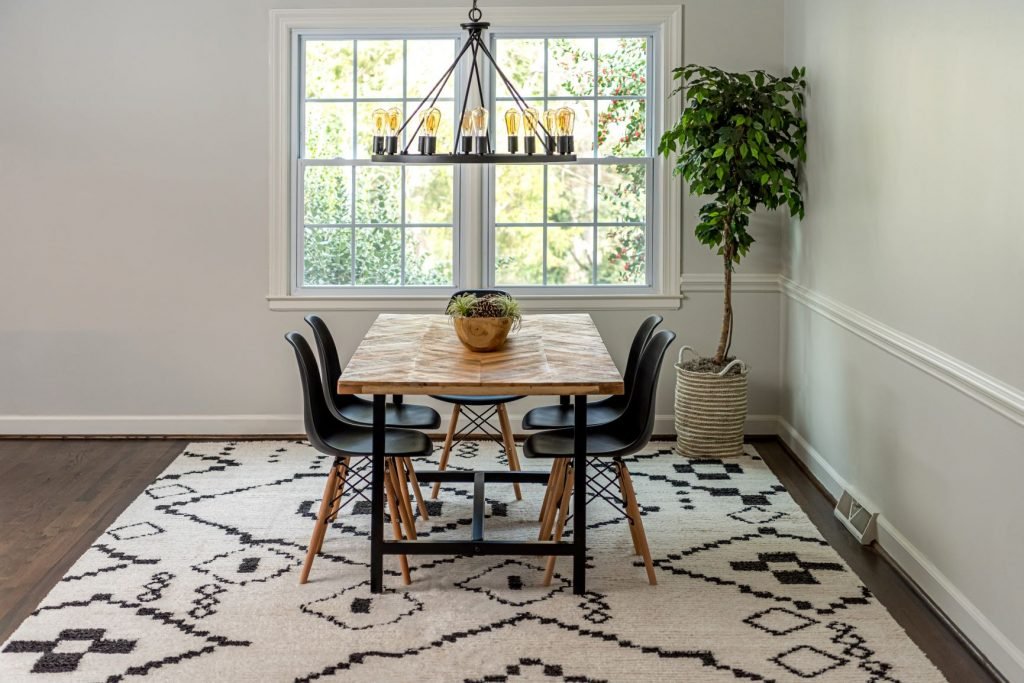 Think About The Color
Color is another important aspect to consider while choosing a stylish and practical rug for dining room. As it is a room where occasional spills are inevitable, make your choice of rug around this possibility. It is best to go for a rug with dark color and a busy pattern. Not only will it add interior style to your room, but it will also disguise the spills marks.
The Way You Want To Style Your Interiors
Now that you are clear on practicalities, everything boils down to how you want to decorate your interiors. Since a rug takes up a considerable space, it is advised to start with a rug and build the decor from there. Consider a rug as a piece of art that creates a welcoming environment and grabs everyone's attention towards the dining area.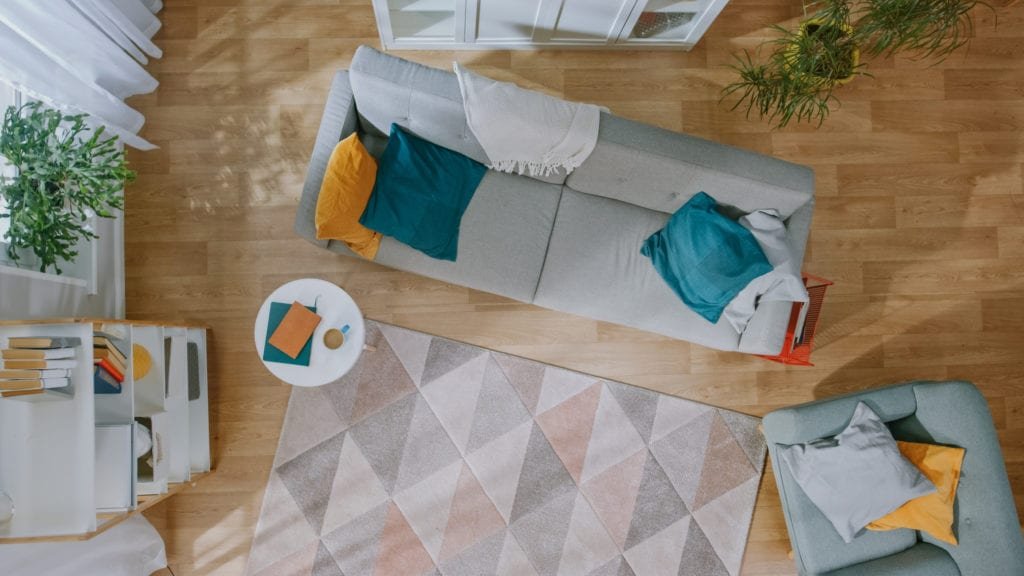 In order to pick a perfect piece of rug, place your dining furniture in the space first. Then decide what you want from it. Choose a decor style that is pleasing to the eyes.