If you are wondering when the best time to buy a new lawn mower is, you have come to the right place.
Whether you are looking for an affordable lawn mower, one of the best gas lawn mowers, one of the best riding lawn mowers or perhaps one of the best electric lawn mowers, knowing when the time is right to buy your new lawn mower is an important factor in finding the best deals available.
When it comes to making a purchase, it's not just about the amount of money you can save; it's also about having a good selection of lawn mowers available. There is no point in looking for a new lawn mower if they are all out of stock and the choice is really poor.
Lawn mowers can be purchased all year round, but there are certain times of the year when it is best to look for a new lawn mower. This is due to the greater number of offers available and the wider selection of models available in stores at different times of the year. If you are hoping to buy a new lawn mower, you are in luck. We've created a roundup of cheap lawn mower deals, so you can find great savings when shopping now.
How do you determine when is the best time of the year to buy your new lawn mower? Is it when there are more models available on the shelves or when there is a wider range of offerings?
When is the best time of the year to buy a new lawn mower?
The best time to buy a lawn mower depends on what you are looking for – are you looking for the newest and most innovative model or do you want the biggest discount?
Many gardening enthusiasts believe that there are set months in which it is best to purchase a lawn mower; these months include spring and fall, and this is because they are just before and after the main lawn mowing season.
Which month is better for cheap lawn mowers?
Each season offers a different range of factors to consider when it comes to buying a new lawn mower.
Outside of the summer months, lawn mowers are often cheaper to buy as demand isn't as high and retailers may be looking to squeeze out old stock for new mowers for the next season.
In spring, there tends to be a greater range of brands and models to choose from, but the discounts available are limited.
Generally, it is during the spring months, when most of the interest tends to build up around lawn and garden equipment, and when new lawn mower models are released. This means that it is in the spring months that there is the largest range of lawn mower models to choose from. For gardening enthusiasts or anyone looking to purchase a specific make and model of lawn mower, this will be the best time to buy. If you are looking for a mower with the newest and most updated features, spring will offer you a better choice.
However, if you are looking for an inexpensive lawn mower, it is important to note that the newer the model, the higher the price. This makes spring a great time for a wide choice, but not the best time to grab a bargain.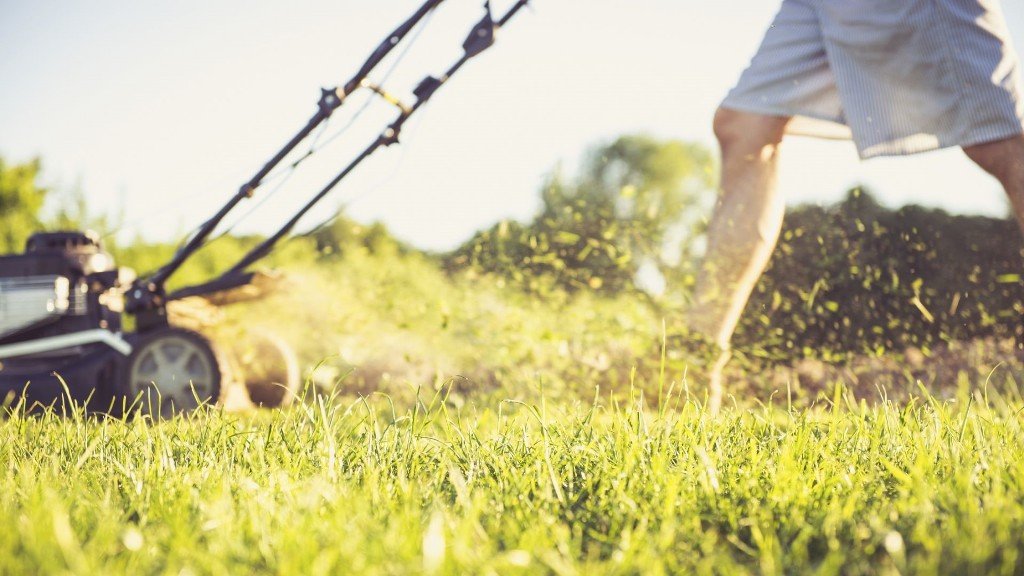 That said, just before the start of summer, most lawn mower manufacturers will be doing spring-summer sales, offering a small amount of discount on their lawnmowers, but these offers won't compete with the bargains you'll find after the season.
The summer months don't tend to be a great time to buy a new lawn mower; this is because there is a limited selection of models available and prices tend to remain high. However, since your old lawn mower may have been stored all winter and early spring, late spring is normally the first time many people realize that their old lawn mower is no longer working.
If you're looking for a high-quality lawn mower at a more affordable price but aren't fussy about the exact make and model, fall tends to be the best season to make a purchase. Once September arrives, you will find that most of the current year's mower models are available with good deals so that retailers can make room for stock of the upcoming new season.
While the fall savings are tempting, we advise you not to buy a lawn mower in the middle of winter. Due to the short grass, you will not be able to properly test your lawn mower and by the time spring arrives, your warranty may have expired.
Conclusion
So when is the best time to buy a lawn mower? In spring there is a lot of choice when it comes to choosing a new lawn mower, but keep in mind that when the demand for a product is high, the price will also be high. If you want to keep costs down and get a bargain, try to buy a new mower at the end of the season.