For as little as $57, you can have a manual push reel mower that keeps your grass green and trim. Typically, a gas-powered lawn mower costs $1,068. A robot mower with special features can cost up to $17,063.
Walk-behind lawn mowers cost an average of $363 for a small yard, while riding lawn mowers for large yards cost an average of $2,450. There are some robot mowers that can reach astronomical prices, such as the one mentioned above, but the average cost of a standard model is $1,470.
Depending on your yard size, the type of grass you have, the power source you want to use, and the brand you choose, your lawn mower will cost you. To help you decide which lawn mower is best for your budget and needs, we've broken down the typical costs of different kinds.
How Much Do New Lawn Mowers Cost?
There are several factors that contribute to the cost of a new lawn mower. Below are the average costs for the various types.
7 types of lawn mowers based on cost, ranging from $2,400 to $15,000 for a zero-turn
Reel Mower
The blades of reel lawn mowers spin as you walk across the lawn, cutting the grass as you go. While they are not ideal for large lawns, they are most cost-effective, starting as low as $60 for simple models, and reaching $400 for fancier models. Additionally, they are lightweight, environmentally friendly, and take up little space.
Walk-Behind Mower
Self-propelled and push walk-behind mowers are both available. Unlike push mowers, self-propelled mowers use a transmission to move around the yard. Walk-behind mowers cost between $360 and $470, depending on the model.
Gas or Electric
The two main types of walk-behind lawn mowers are gas-powered and electric-powered. Corded and battery-powered lawn mowers fall under the electric category. Those with manual cords can be found for as little as $80, while battery-powered models can cost upwards of $2,000 with an average of $240. Self-propelled electric mowers cost between $340 and $830.
In addition to being more powerful, gas mowers offer better mobility because they are cordless and do not require batteries to run. Manual push mowers range from $140 to $570, and self-propelled mowers range from $170 to $2,100. Despite these advantages, manual push mowers are often less expensive than electric models.
Riding Mower
With a riding mower, you can sit on it and mow your lawn while it mows itself. Standard riding mowers have a steering wheel to allow you to control their path, as well as attachments to collect clippings and leaves. Gas-powered machines are usually used since they are designed to cover a larger area than walk-behind mowers, making gas more powerful and longer-lasting. Riding mowers come in three basic styles: lawn tractors, zero-turn lawn mowers, and rear engine mowers, each with different costs and features. The average cost of a riding mower is around $2,000.
Lawn Tractor Mower
These mowers are controlled with a steering wheel. They work well on slopes and come with several attachments, including a snowplow, dethatcher, trailer, etc. The price of lawn tractors generally ranges from $1,350 to $4,000.
Rear Engine Mower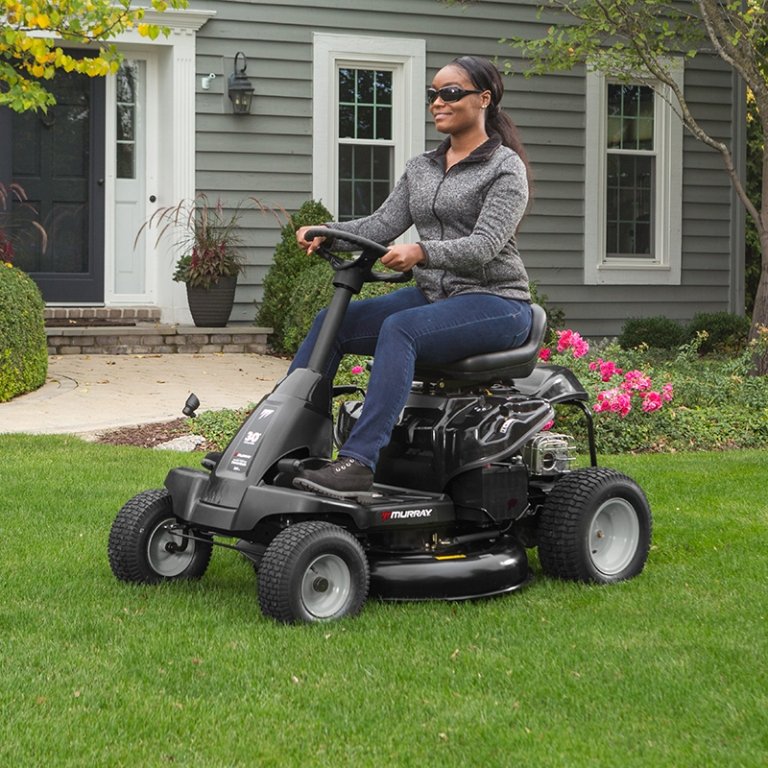 As with rear engine mowers, you operate the mower by way of a steering wheel; they are generally smaller, less powerful, and cannot be outfitted with all the features that the more powerful, pricier lawn tractors are capable of. They are less expensive than lawn tractors, ranging from $1,300 to $4,500, and lower-end models cost around $2,000.
Zero-turn Lawn Mower
Instead of a steering wheel, the direction is controlled by the two levers that govern a zero-degree turn radius. These mowers perform with relative ease and move fast, although there's a slight learning curve. These lawnmowers are more expensive than most; the average price for a zero-turn mower is $3,200, and some models can be $15,000.
Robot Mower
A robotic mower runs autonomously, but has a short run time and smaller cutting width, which makes it less than ideal if you have a large lawn. Most robot mowers are equipped with collision sensors and app compatibility. Basic robot mowers cost around $1,500, while some more elaborate ones cost several thousand dollars.
Other Factors That Affect Cost
Some lawn mowers that share a brand, type, and power source will vary greatly in price based on its specific features. For example, if you're purchasing a more powerful, longer-running lawn mower, the cost will likely be higher. Combining multiple of the most high-end features causes mowers to be significantly more expensive.
There are certain parts of a lawn mower that make it cost more or less than similar models.
Power Source
For a battery-powered mower, we need to measure voltage. If voltage is higher, it provides more power. A corded electric lawn mower's motor amperage denotes power; with gas-powered, the size of the engine in cubic centimeters (cc) dictates power.
To determine a lawn mower's price tag, consider the amount of power (voltage, amperage, or cc). If your yard is large and thick, prepare to spend more on a powerful lawn mower to cut through it.
Cutting width
A mower's cutting width is a term that indicates the amount of grass it will cut in one pass, so a larger cutting width means less time required to mow your lawn. Larger lawn mowers will cost more.
The typical widths for most walk-behind mowers for residential use range from 14 to 22 inches. The typical range for riding mowers is from 30 inches to 61 inches.
If you have a small yard with many obstacles to get around, we recommend using a walk-behind mower. On a large property of more than an acre, a riding mower may be best to reduce the time spent cutting.
Fuel capacity or run time
How much a mower can work before it stops to refuel or recharge is determined by how much fuel it has, or the amount of power its battery has. Larger fuel tanks or batteries will result in higher prices.
Because of the larger fuel tank, a gas mower will run longer and mow larger spaces before requiring a refueling break. The tanks found on walk-behind mowers will typically hold from 1 to 3 quarts of gas, while mowers designed for driving will contain anywhere from 1 to 5 gallons, depending on the size of the machine.
These battery-powered tools take a lot of power, which usually means they last a fairly short time on one charge. You should expect a battery-powered lawnmower to run for 30 minutes to an hour- or a little more if you're willing to spend more for a better battery.
Speed
Self-propelled lawn mowers usually come with a variable speed setting, so you can adjust the pace according to your own walk speeds.
Most riding lawn mowers move forward and reverse, ranging between 4 and 9 mph in the forward direction, with zero-turns on the faster end.
Self-propelled mowers usually cost more when they have more speed settings. Riding mowers usually have higher prices when they have more speed settings.
Brand name engines
Gas-powered lawn mowers are more expensive, with price often based on whether they are built by name-brand companies. No matter which online retailer you browse, the product description on the website's mower page will tell you which type of engine it includes, such as those from Briggs & Stratton, Honda, Kohler, or Kawasaki.
Besides brand name, the engine a gas mower has can determine its cost. There are two engine types : 2-stroke (aka 2-cycle) engines and 4-stroke (aka 4-cycle) engines. They work differently due to the number of strokes in one go.
You can find 2-stroke engines at a more affordable price since they don't require pre-mixing the fuel. These engines are usually more powerful than 4-stroke ones.
More expensive? Yes, for good reason. Fueling is easy since these mowers run on straight gasoline and it's quieter. It's difficult to work on the oil of a four-stroke engine, which necessitates regular changes.
If you're shopping for an electric mower, you'll want to consider brushless motors. A brushless motor increases battery efficiency and can be more durable than a standard brushed motor. Brushless motors also will raise the price of an electric mower.
Extra Features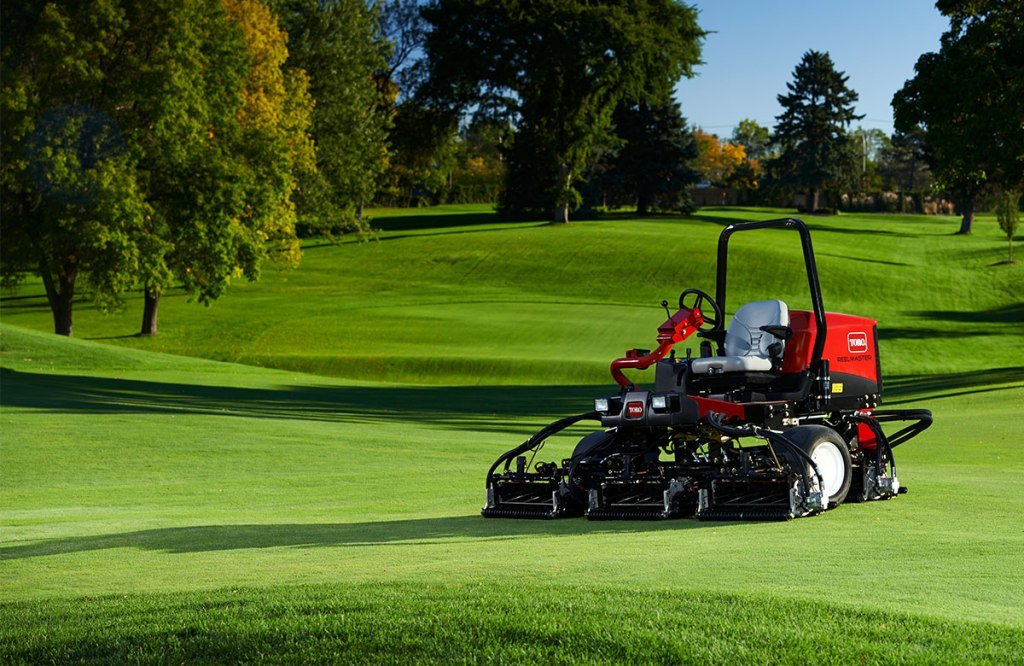 Also, extras like bells and whistles on your lawn mower will allow it to have more uses. But it's up to you whether your property will benefit from this.
Ergonomics
That's why ergonomics, which governs your office chair, also matters in gardening. So that if you are going to be using your yard equipment for hours on end, you'll be as comfortable as possible to avoid getting hurt.
Because most of these mowers have a foam-padded grip, or because they are adjustable to fit a person of a range of heights, they're designed to increase comfort when it comes to time spent behind the lawn mower.
Ergonomics for riding lawn mowers are just as important for people, who will often use them for extended periods of time. This usually means common comfort features such as seats with armrests, cushions for added comfort, high-backed seats for added support, and even vibration dampeners to prevent fatigue. The easier-to-use the mower is, the more the price goes up, but it's well worth the trade-off for extra comfort.
Easy operation
One of the most common complaints about gas lawn mowers is that they are hard to start. Especially in cold weather, it is necessary to pull the choke cord several times before the engine turns on.
In many mowers, the ignition starts by flipping a switch or pressing a button instead of using a manual crank cord. As electric starts have more complicated moving parts, they are more difficult to repair and maintain. However, they are still more convenient overall.
It makes it easier to change speeds and directions, which makes it easier to maneuver a lawn mower with a hydrostatic transmission. It is usually more expensive and more complex to maintain a hydrostatic transmission.
Multiple cutting height adjustments
The mowing deck on some mowers can be raised or lowered to accommodate different types and lengths of grass. Your mower's ability to adjust the cutting height could be useful if you use multiple types of grass in your yard or let your grass grow long between cuts.
The easier the controls are to use and the broader the range of heights, the more expensive a mower will be. It applies to both push and riding mowers.
Deck washing system
When lawn clippings get stuck, coat the underbelly of your riding lawn mower and cause rust on the blades and the mower deck, it is important to clean the deck and check under it from time to time.
Riding mowers are notorious for becoming full of weeds and wet grass over time. Thankfully, some models come with deck washing systems which make maintenance very simple. Hook the garden hose up to the ports on the mower's deck and let it run until it becomes clear again.
Additional things you may want to add, such as a deck washing system, may come at a cost.
When Is The Best Time To Buy Lawn Mowers?
The cost of lawn mowers differs from season to season.
Summer
Because of major summer holidays, it's possible to get lawn mowers at a discounted rate. But you have to purchase them in advance to get the deal.
Fall
Starting in September, stores want to get rid of their inventory of outdated machines. Deals abound on old machines, with many stores looking to create space for newer products, especially lawn mowers. September through October is a great time to find a lawn mower.
Spring
Buy a lawn mower any time between March to May and you might be wasting money. There are a lot of varieties on the market, but you will get a better deal for better machinery in the long run. This would be an ideal time to buy things needed for gardening purposes.
Winter
With that said, at the current time there are only a small number of models from different brands which, while they did have a bit of luck at other points in the year, are being sold now in hopes that they will not have any at the winter time. Your choices at this time are limited to expensive or cheap models. December to February is a terrible time to buy a lawnmower, because they aren't available as much.
FAQs
Are Lawn Mowers worth the Investment?
Buying quality lawn mowers can be excellent as it gives you control to create your own design of your yard and keep it in the best condition. In addition, the grass, bushes, and other plants can retain their moisture. These tools make it easy to complete chores and chores with relative ease.
What Size Of A Mower Do You Need?
Ensure that the lawn mower you purchase is adequate for the size of your lawn and will continue to operate adequately. Some lawn mowers have a deck size of 42-inches so keep that in mind before you purchase one.
How Long Does a Lawn Mower Last?
Provided it is consistently taken care of, it can be estimated to serve you for anywhere from eight to ten years. But some lawn mower brands make the longevity based on the amount of time it is used. All manufacturers of machines offer maintenance measures, so be sure to stick with the one that's best for you. As for how frequently you use the machine, remove the gasoline if you don't plan to use it for an extended period of time.
Final remarks
Buying a lawnmower is a big deal, and you should make a carefully researched decision. Consider one that will last and has a warranty. For a range on how much money to spend, take a look at the engine. You will probably find that the models are worth anywhere from $200 to $5,000, though gas powered models tend to cost more than the electric ones.
It is generally not wise to buy lawn mowers under $200 since most of them break down pretty quickly, and their performance is below average. See if the features and models are worth it and if the firm is overcharging. In order to choose the right lawnmower model, you should make sure it will serve your needs well without spending too much money. Compare the prices offered by different shops, and don't rush your research.