Tattoos are a great piece of artwork using permanent ink and the human body as the canvas. If you are a beginner in the world of tattoos then you must be willing to have a basic tattoo.
Tattoos come in different shapes and sizes. The large tattoos cover a huge part of your body. So it might not be suitable for everyone. Here is the importance and the usefulness of the small and basic tattoos. You can have anything and being small in size you can also have them anywhere on the body.
1. Small Gothic Tattoo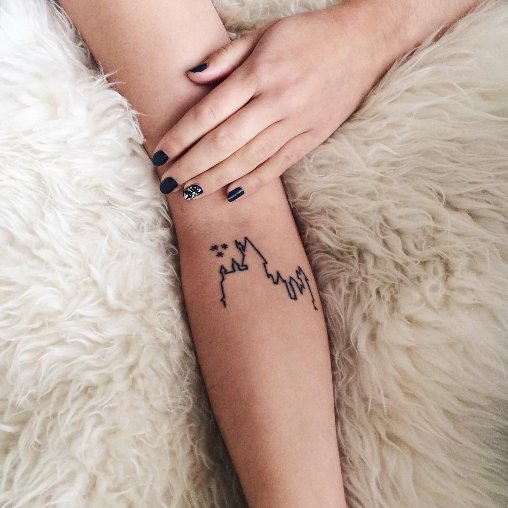 This is a tattoo that can be used by persons who belong to an old native place. It is famous for its old Gothic style architecture and they love their native place very much. It is a highly unique tattoo very popular among the teenagers.
2. Butterfly tattoo
Butterfly tattoos are most common in teenage girls. Butterflies are a resemblance of peace and harmony. They also represent joy and happiness. If you have such a character or you want to make people happy this is the ideal tattoo for you.
3. Flower cum earring tattoo
This is a highly unique tattoo designed for females. If you like flowers and earrings then this the best tattoo for you. It has both the things combined in a single tattoo. It expresses a lot about your style statement and your taste.
4. Pink Swan Tattoo
Pink Swan or the Flamingos are very rare species of birds. The signify peace and nonviolence. It is also a sign of happiness. Go with this one if you love peace and want to mingle around with your friends without taking enough stress.
5. Elephant design tattoo
Elephant tattoos are one of the most unique and trendiest tattoos in the market. Elephants signify peace and calmness. They are also a sign of nonviolence. If you are a peace-loving person and do not want to hurt the feelings of others then go for this one.
6. Pigeon tattoo
Pigeons also signify peace and calmness. It shows that you are a friendly type of person with a soft nature. You tend to care and show tenderness for others. If all of these match then you can have them anywhere on the arms, wrists, neck or the legs.
7. Wineglass tattoo
If you are a person who loves to hang around with friends and enjoy the company of your loved ones together you can have this tattoo. If you want to go to parties and events then it suits you the best. You can have them anywhere like the hands, wrists, neck, shoulders etc. This tattoo is both for men and women.
8. Roman number tattoo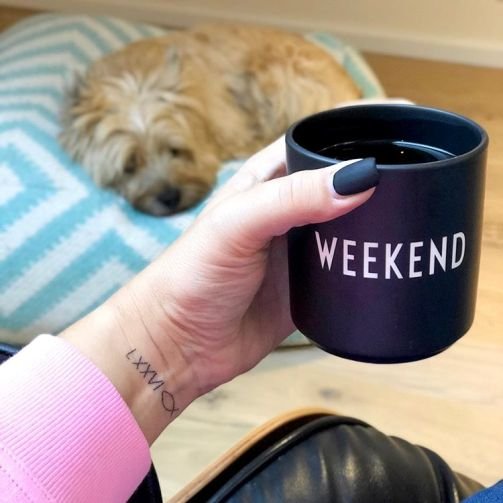 Roman numbers are very simple but a good way to remember important numbers or lucky numbers for you. Sometimes they can be dates also like dates of anniversaries, weddings, and birthdays of your loved ones or even death ceremonies of your near ones. If you love someone dearly or believe in lucky numbers then its best for you.
9. Flowers and words
This tattoo is one of the best looking simple tattoos. Flowers show that you love the word dearly. The word can be the names of your father, mother, kids or someone whom you love very much. It also shows that you are a very caring and affectionate person.
10. Scissors tattoo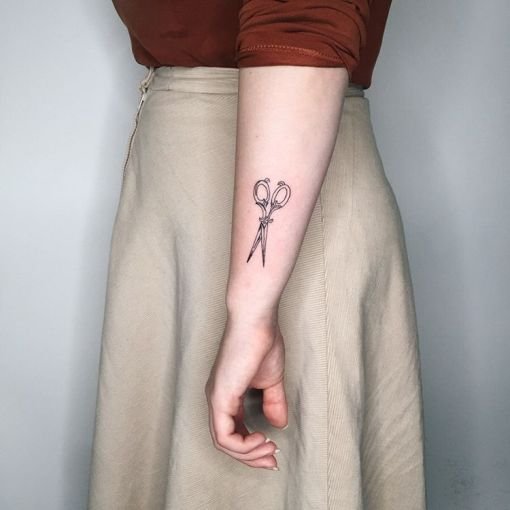 Scissors tattoo signifies your profession. If you are a dress designer or a boutique expert this is one of the simplest tattoos with a lot of meaning that you can have. Teenagers and even middle-aged people can have them. It is multi sex tattoo. It looks the best on the hands.
11. Purple flower tattoo
This tattoo signifies love, prosperity, and positive attitude. Purple flower tattoos are mostly used by females although males can also have them. You can have them anywhere on the legs, but it looks better on the hands, and neck or the chest region.
12. Black tree tattoo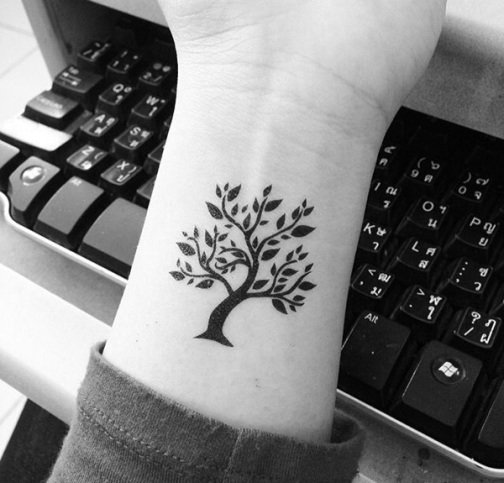 Black tree tattoos have very deep and sad meaning. It is used to express sadness and grief. If you have a lost a loved or a dear one then this is the best tattoo that you can have. This is also a multi sex tattoo and has no age bar. You can also have it on the shoulder or chest region.
13. Basic flower tattoo
Basic flower tattoos can are best for the children and the teenagers having tattoos for the first time. You can have a simple flower tattoo on your arms, wrists, neck, legs anywhere you want to have them.
14. Sunflower on the fingers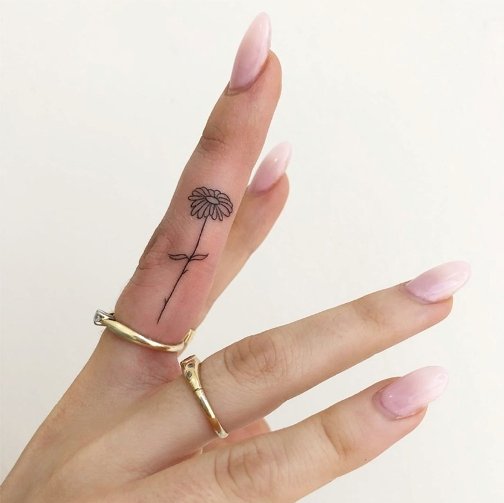 This is a very simple yet highly unique tattoo. This tattoo is recommended for teenage girls. This is the best tattoo for a first-timer guy. It looks simply amazing on the middle finger which is the tallest finger on our hand.
15. Conifer trees tattoo
This tattoo can have a variety of meanings. One is that you are from a mountain region and your native village is in the remote hills, or you love to visit the mountains and is your favorite vacation spot. Or it is that you simply love these sorts of trees. Whatever is the reason you can have them.
16. Big cat footprint
If you are a big cat lover then this is the ideal tattoos that show your love and affection for these rare species that is on the verge of extinction. If you are working in a zoo or a private organization to save the tigers and lions then you have them. It is best for both males and females.
17. Custom shaped tattoo
This is a tattoo that shows that you are a cool minded person who does not want to take too much pressure in his life. It is one of the best tattoos for the teenagers.
18. The Holy Cross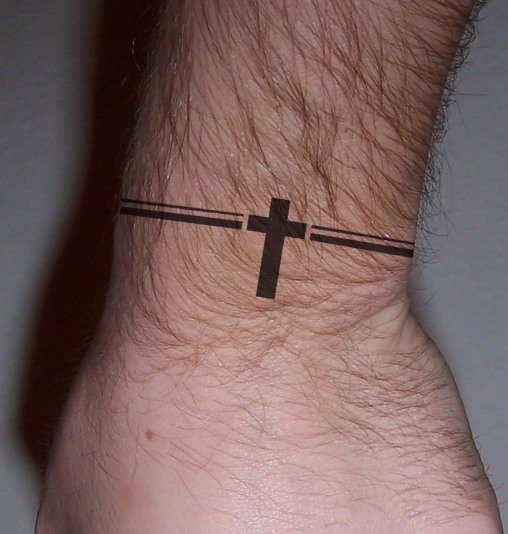 This is a tattoo that shows your faith in the Christian religion. It is one of the best tattoos that you can have. It is one of the best tattoos for the young people involved in the servicing of the church.